EXPLORE MONTREAL SUSTAINABLY
Montreal has it all, but where to start?
There is no city on earth like this – discover Montreal. Dynamic and modern, but respectful of its roots, Montreal successfully blends the old with the new. A stroll through the neighborhood of Old Montreal provides a sense of the European atmosphere of yesteryear. Not only is it home to a bustling startup scene, it is also a hotbed of innovation in sectors such as life sciences, artificial intelligence, and video gaming. You'll notice that spirit of creativity throughout the city, ranging from modern architecture to larger-than-life murals to inventive cuisine
Museums and culture
Immerse yourself in history and culture, museum and art exhibitions, hands-on science or galactic discoveries – it's all within reach at Montreal's many museums and galleries. Carefully curated temporary and permanent exhibitions make the city's large museums always worth a visit.
Tours and cruises
Make the most of your visit to Montreal by delving into history, culture, fabulous food and more by treating yourself to a guided tour with a local expert. Bike tours give you an insider's eye on neighbourhood hotspots. Tasting excursions stop for bagels, poutine, coffee, wine and more classic consumables. Or sit back and discover the island city on a relaxing river cruise on the St. Lawrence.
Architecture
For its creative views on architecture, Montreal was appointed the first UNESCO City of Design in North America – see why first-hand in Montreal's jewel of urban design, the Quartier International, an eclectic mix of striking skyscrapers nestled alongside heritage buildings.
Learn more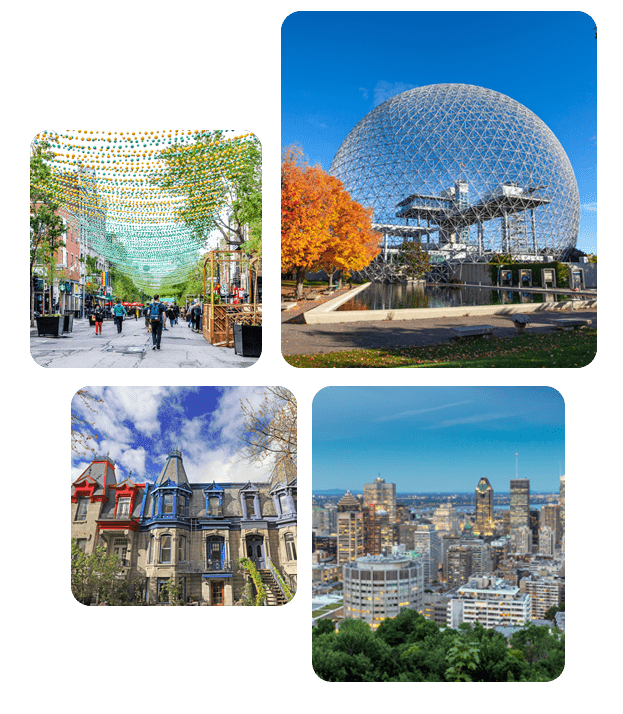 Food
Great food is undeniably the stuff of life in Montreal – locals all have their favourite tried-and-true restaurants, go-to take-out dishes and an ongoing list of neighbourhood eateries and cafés to try. From five-star restaurants and carefully prepared dishes from around the world to legendary local diners and street-side food trucks, Montreal offers one-of-a-kind experiences for all tastes, all year round.
Shopping
Shopping in Montreal is as unique as the city itself. Revamp your wardrobe, buy unique gifts and souvenirs and pick up an edible slice of the city, all in one shopping trip. Keep an eye out for vintage clothing, trendy pop-up shops and beautiful antiques too. In a city that loves to eat, drink and be merry, fine foods abound: locally made chocolate, wine, spirits and more deliciousness will have you savouring memories of Montreal long after your visit.
Festivals and events
Festivals and grand events are a cornerstone of life in Montreal. Jazz, comedy, avant-garde dance, poutine – name a season, art form or signature local dish and you'll find Montreal has a festival for it. Relaxing under the sun or in the plush comfort of a theatre seat, festival-goers and artists from all walks of life come together to create Montreal's truly unique festival vibe.
Learn more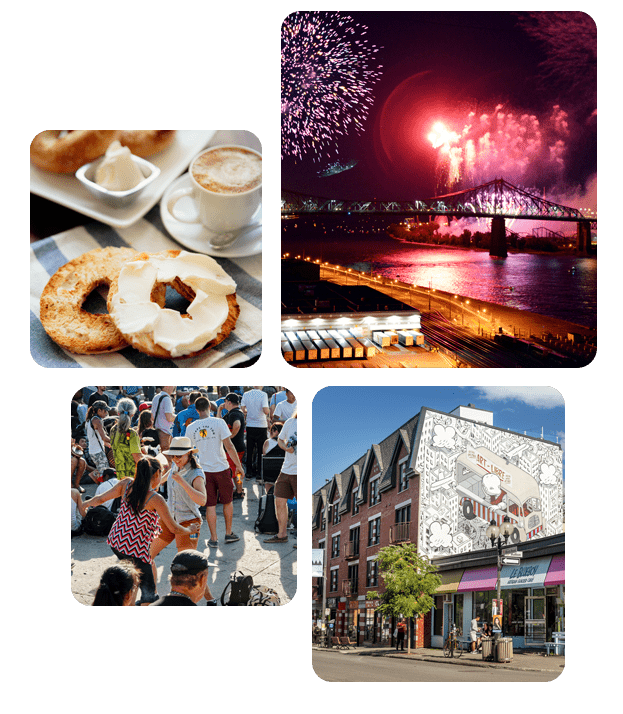 Visit Montréal the sustainable way
Make sustainable tourism a way of life on your next trip to Montréal. Live harmoniously alongside the locals during your stay and be mindful as you take advantage of everything Montréal has to offer, discover all the places that make it one-of-a-kind, and enjoy different local products and services.
Evaluate your carbon footprint
You'll have the opportunity to offset a portion of your carbon footprint by making a donation to Carbone boréal, a Université du Québec à Chicoutimi a research infrastructure that plants trees and researches carbon sequestration. Your donation will make you an active participant in restoring the boreal forest and fighting climate change.
Calculate your carbon footprint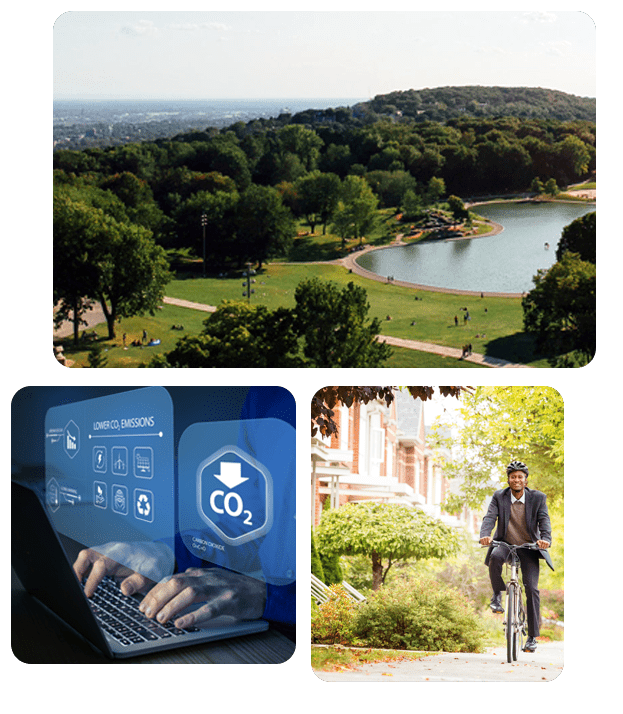 EASY ACCESS TO THE CITY
How to move around the city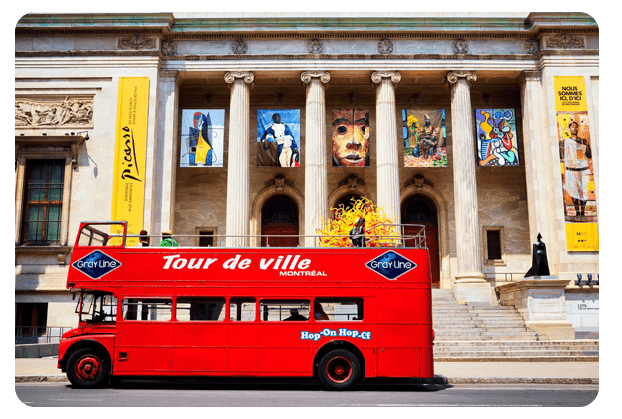 Discover Montreal like a local
Experience the best of Montreal with a guided tour or with a hop-on-hop-off bus tour, which are some of the most comprehensive introductions to the city.
Experience the best of Montreal with a guided tour or with a hop-on-hop-off bus tour, which are some of the most comprehensive introductions to the city.

In addition the public transport system is very fast and convenient.
More transport options